|
2 Weeks in Kyoto: Learn Japanese & Experience Japan's Wonders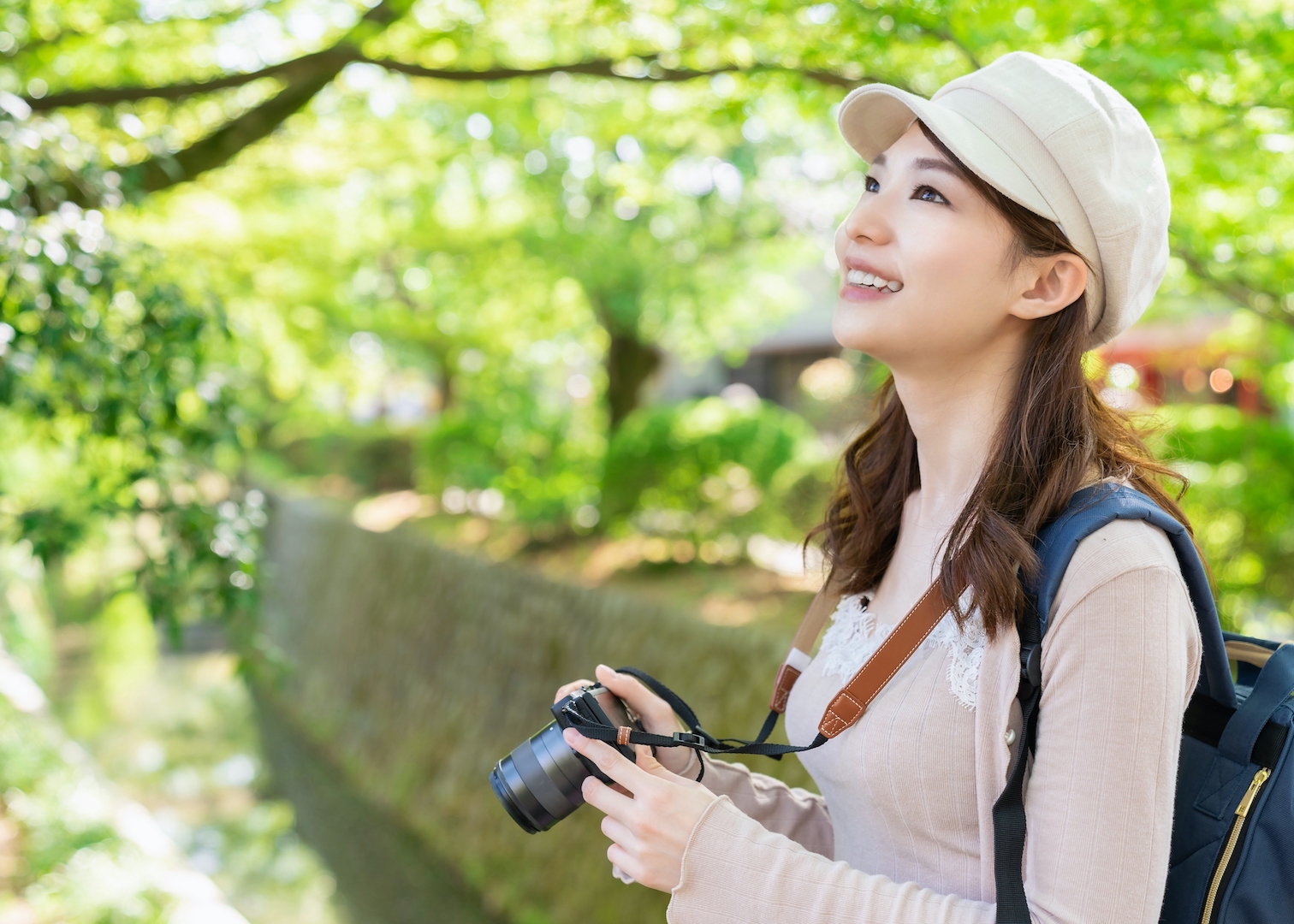 A visit to Kyoto has always been an essential part of any well-planned Japan itinerary. The city has all of the modern amenities that you would find in Tokyo while showcasing the nation's rich traditions and culture. But, rather than just dropping in and out, why not spend enough time to truly soak in the ambiance, learn a little Japanese, and experience life in the ancient capital?
With Kyoto having over 4,000 historical sites, including temples, shrines, and other historical sites, a mere two-week stay would barely scratch the surface. It can be quite a challenge to select the places you want to visit. This guide will present our recommendations.
Since we run a Japanese language school in Kyoto, we'll recommend a program ideal for casual learners who just want to have fun learning some of the basics. We'll make sure you know enough to deal smoothly with common situations while gaining a sense of what to expect if you wish to take your studies further at some point.
Recommended Kyoto Sightseeing Destinations
Located in the western region of Japan is Kyoto Prefecture, which, in turn, contains Kyoto City. Situated in a valley of the Tamba Highlands, the metropolis served as the nation's capital in ancient times. It is home to treasured historical landmarks, traditional arts and crafts, and cuisine that has to be experienced to be believed.
Below, we will give you our recommendations. Although, please keep in mind that there are unlimited possibilities in Kyoto, so feel free to stray and find your own path!
Arashiyama—The Bamboo Forest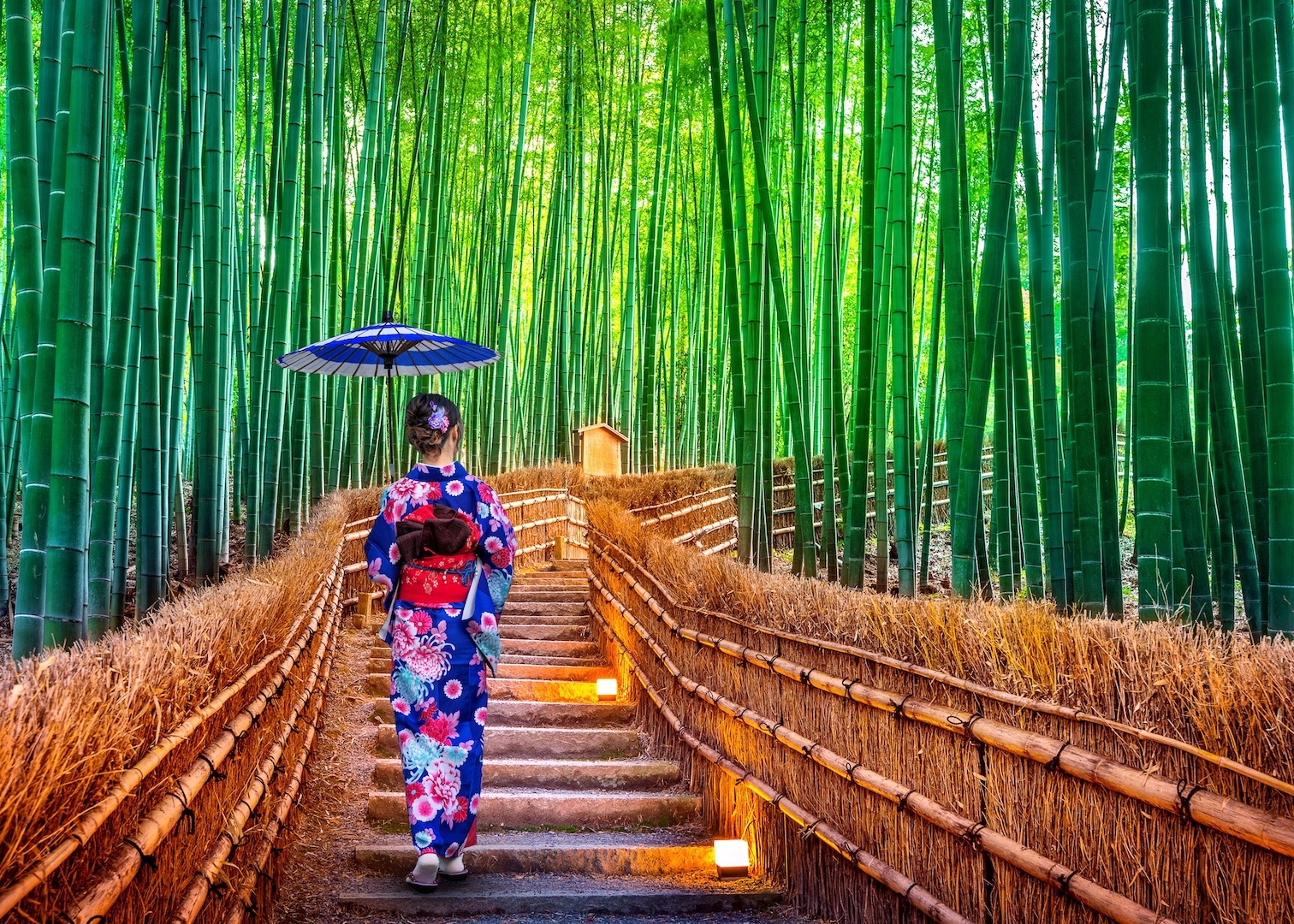 Arashiyama is located in Kyoto, it is a forest that is completely inhabited by bamboo trees. This place spans the Katsura river via the Togetsukyo Bridge. Arashiyama has several pathways for tourists to explore. Long bamboo trees are shading the paths of the forest, which gives a beautiful texture to the place, the sense of otherness you feel at this place is completely different from any other forests you have been too.
Mountains surround the place, and these aren't any ordinary mountains, the ancient people of this area wrote many poems and rhymes about the beauty and uniqueness of the place. The forest leads up to a mountain from where the complete breathtaking view of the forest can be seen. The best way to enjoy it is to walk through the shady roads and up to the mountain for a breathtaking view.
The place has many dining spots, traditional Japanese food spots, and a lot of open-air restaurants and refreshment centers.
Kinkaku-Ji (Temple of the Golden Pavilion)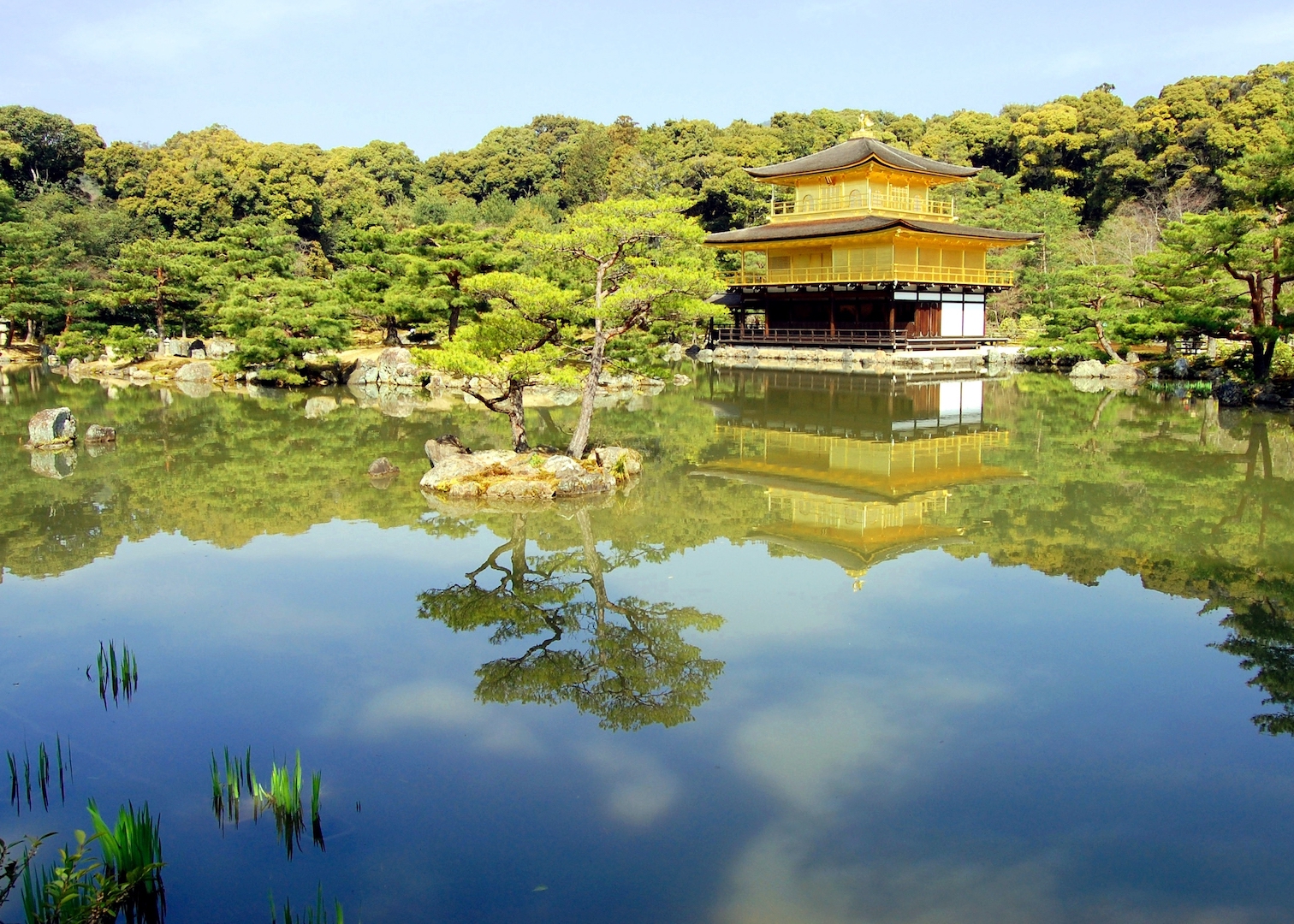 Kinkaku-Ji (Temple of the Golden Pavilion) is officially named Rokuon-Ji (Deer Garden Temple). It is a three-story Zen Buddhist temple that has been designated as a National Historic site. The top two floors are covered in gold leaf, and it is surrounded by a beautiful lake making it quite a breathtaking sight all year round.
Best time to visit and get the most wonderful view of the golden temple is in the morning, the rays of the morning sun falling on the lake, give a glazing view to the eye along with the golden shades of the temple. The pavilion is said to house Buddha's ashes, and its design set an example that several other temples in Kyoto have emulated.
Fushimi Inari Taisha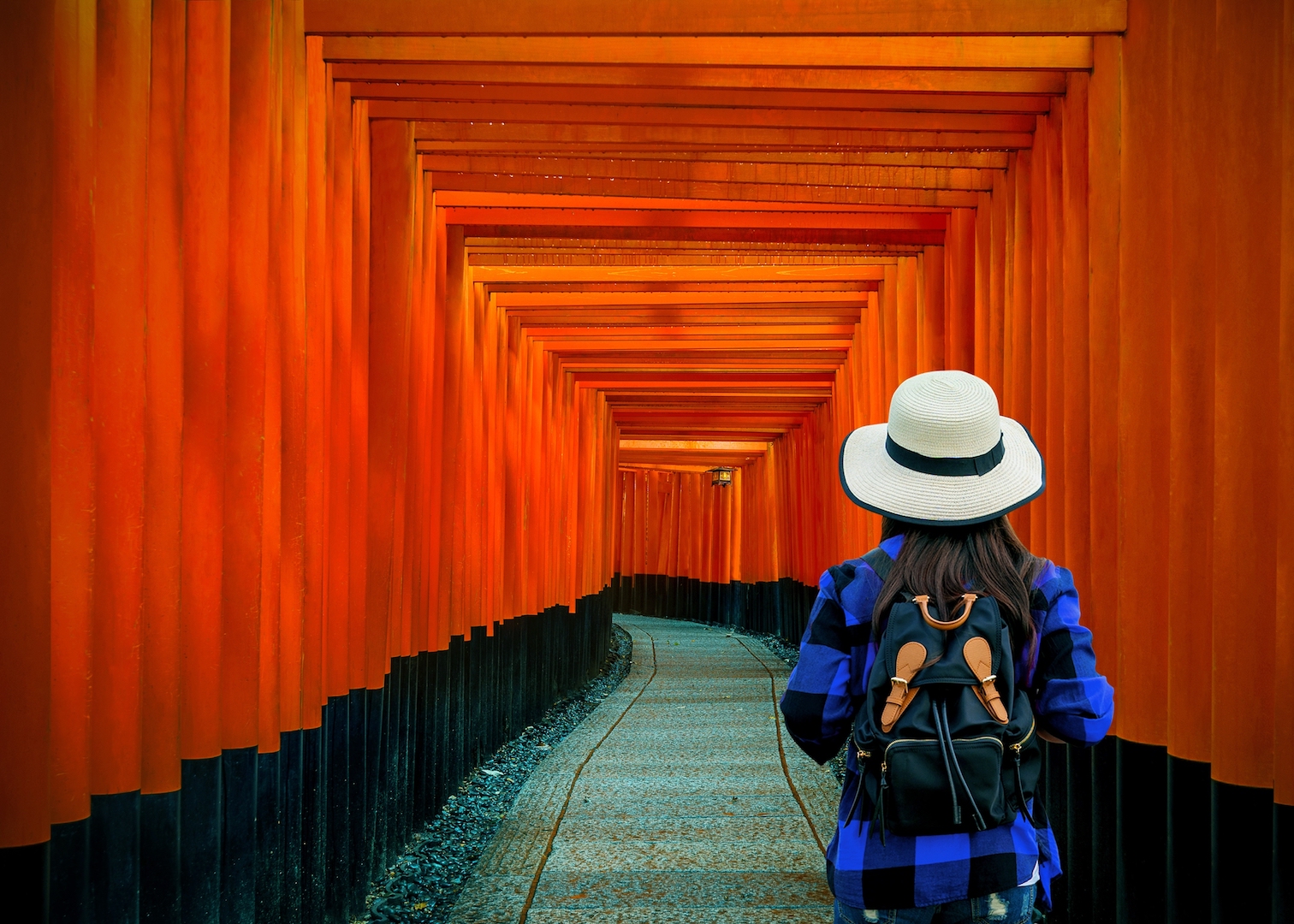 Fushimi Inari Taisha is a shrine in the southern region of Kyoto. It has thousands of gates known as the Tori Gates, which have a lot of paths behind them for visitors to explore. These paths behind the gates lead to the rich forests of the area.
If you are planning to visit the area and wish to take advantage of the hiking paths, make sure you wear comfy shoes. Some of the walks can take up to three hours. Along the paths, you will see various traditional structures, including several temples. There are also stalls where you can get drinks, snacks, and souvenirs.
More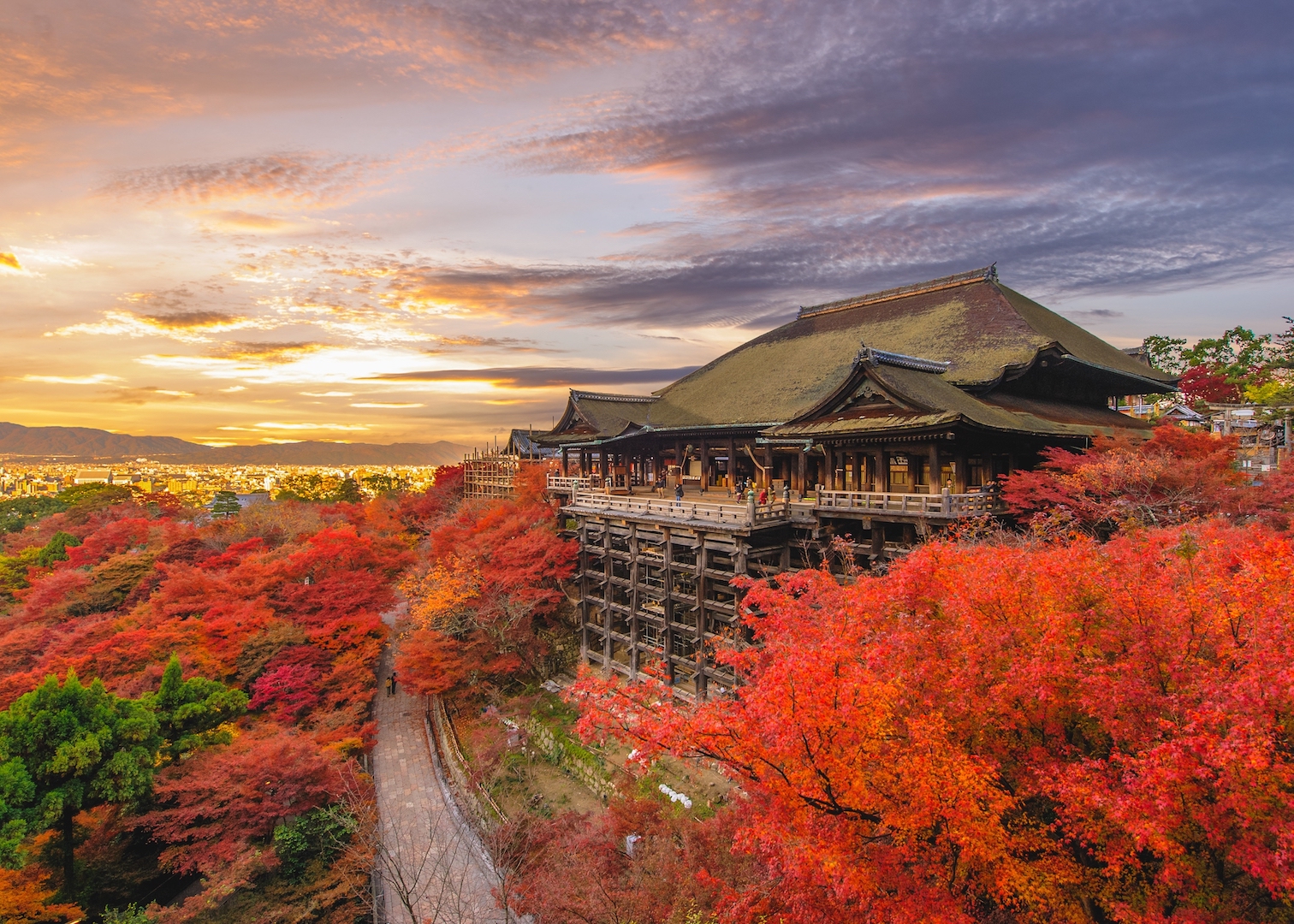 We've shared with you what most people regard to be the top three sightseeing destinations in Kyoto. However, if you are up for it, we highly recommend the following also.
Kiyomizu-Dera: A Buddhist temple with a serene green view and mountains in eastern Kyoto.
Nishiki Market: It is a market for traditional Japanese goods and stuff.
Yasaka Shrine: A bright, painted shrine will have big halls and traditional Japanese gates.
Learning Japanese in Kyoto
Our Kyoto Japanese Language School, Kyoto JaLS, specializes in short term Japanese language study. We have won numerous awards since our establishment in 2012, combining professional Japanese tuition and our ethos that each student should have the most valuable experience possible whilst studying in Japan.
Below are six reasons why you'll love studying Japanese with us in Kyoto:
1. Quality
Our curriculum is uniquely designed to offer the maximum benefit to short-term learners, all our teachers hold a professional Japanese teaching license, and we are continually recognized as one of the top language schools in the world by our professional partners.
2. Inclusion
Everyone is welcome in our warm and supportive global community. Every year, we welcome students from over 30 different countries, and every year, many students return to our school to reconnect with us and continue their studies.
3. Flexibility
Our school is committed to keeping courses and class sizes small, intimate, and flexible. You can study at Kyoto JaLS for a minimum of 1 week. Classes are a maximum of 8 students, and an average of 5, which means that every student here receives detailed personal attention and care.
4. Experiences
Immersive cultural lessons and activities will give you precious memories (and great photos!). Offered year-round, our activities provide chances to refine your language skills and cultural understanding during your time in Japan.
5. Facilities
Our school is located less than a 1-minute walk from train stations in the city center. We are surrounded by restaurants, shops, and tourist attractions. Our state of the art facility includes a large café, bookshop, and study center, open into the night each day, where you can make the most of your study-time in Kyoto.
6. Community
Our wider company also runs an English and Asian Languages school for local Japanese people from the same facility. In addition to your regular classes, you will have many opportunities to meet Japanese people informally.
Book Your Trip & Choose Your Course
Being a major draw for tourists from around the world, there is a lot of information about Kyoto online. However, having so many options can be a little overwhelming. Let us simplify things for you.
Accommodation: We offer various short-term accommodation options in Kyoto.
Language Course: Once you have decided on your dates, please contact us so that we can arrange a course to fit your schedule and needs.
Guidance: Don't feel that you need to research and plan a detailed itinerary before you arrive. Once you're here, you can use our school as a base, and our friendly staff is always available to recommend destinations and guide you on how to get there.
We're looking forward to meeting you in Kyoto and helping you enjoy your stay to the fullest!