|
2 Weeks in Japan: Learn Japanese & Experience Authentic Culture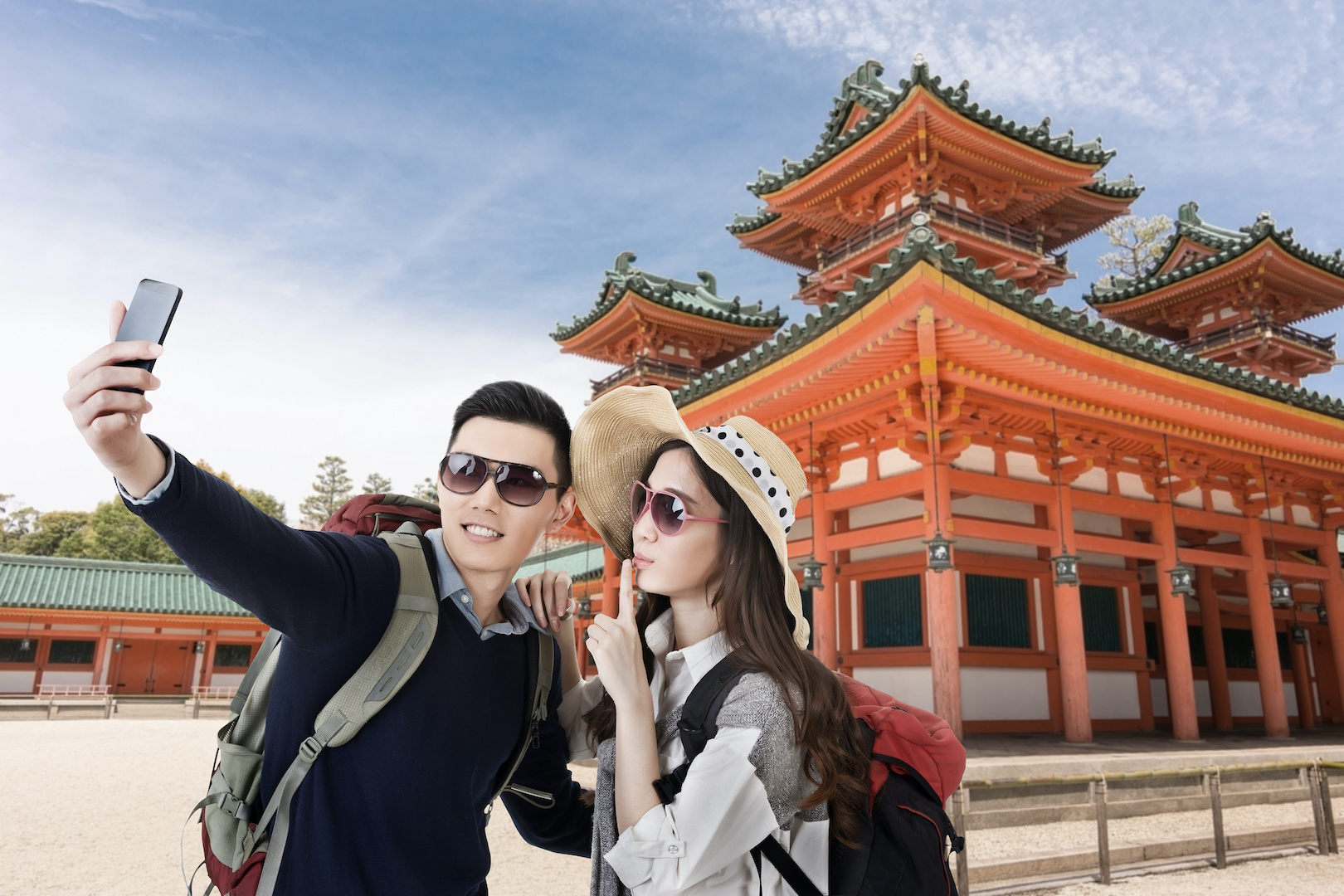 Planning to visit Japan and spend a couple of weeks on seeing and experiencing the best the nation has to offer? Your first instinct may be to visit the capital, Tokyo. It is indeed a fantastic destination. But, for those of you looking for something a little different, we'd like to propose an alternative plan—spending a week each in the magical cities of Kyoto and Sapporo.
By splitting your trip between two easy-to-navigate cities in different regions of the country, you'll get to see a greater range of perspectives. Below, we will give you our top three sightseeing recommendations for each city and introduce options for learning basic Japanese.
Japan Trip Week I: Kyoto
Located in the western region of Japan is Kyoto Prefecture, which contains Kyoto City. Nestled in a valley, the metropolis served as the nation's capital in ancient times. It is home to world-famous historical landmarks, traditional arts and crafts, and incredible cuisine.
As a globally renowned tourist destination, Kyoto is set up well to handle the needs of overseas visitors. It is also a modern city with all of the latest conveniences you would expect from high-tech Japan. On top of all of this is the legendary hospitality and quality of service that is ingrained in the local culture.
Kyoto Imperial Palace
Serving as the former ruling palace of the Emperor, the Kyoto Imperial Palace's history goes back to the time of Japan's ancient dynasties. Rebuilt in 1855, the current Palace comprises several structures that reflect the architectural styles of various periods.
In 1869, Japan changed its capital city from Kyoto to Tokyo. Since then, Japan's Emperors have resided at the Tokyo Imperial Palace. However, the Kyoto palace has been painstakingly preserved and still serves an essential role for the royal family. Today, the grounds are open to the public, and the Imperial Household Agency hosts public tours of the buildings several times a day.
Nijō Castle
Dating from 1603, Nijō Castle is a UNESCO World Heritage Site that served as the official residence of Tokugawa Ieyasu, one of Japan's most historical leaders. Within the grounds are two palaces, Ninomaru and Honmaru, which are said to be among the best-surviving examples of feudal era architecture. Once you visit, you will quickly understand why the castle is ranked among Japan's top sightseeing destinations.
Inside Ninomaru Palace are exquisite Japanese artworks, including about 3,000 folding screens and ceilings painted with gold leaf. The complex features traditionally landscaped gardens where seasonal flowers bloom, including camellias, azaleas, and maples. Trust us, you will not be disappointed.
Okazaki Museum District
Okazaki Park, situated in northern Kyoto, is also known as the Okazaki Museum District. It contains the iconic Heian Shrine, two world-class museums, and a concert hall. The area has wide streets and plenty of open space. Below is a summary of the main attractions.
Learning Japanese in Kyoto
Our Kyoto Japanese Language School, Kyoto JaLS, specializes in short term Japanese language study. We have won numerous awards since our establishment in 2012. We provide professional Japanese tuition for students of all levels. All are welcome—even complete beginners who just want to try learning some of the basics.
Our ethos is that each student should have the most valuable experience possible while studying in Japan. In addition to fantastic facilities, we provide a range of full immersion group activities. Not only will you learn how to communicate in Japanese, but you will also make new friends and enjoy authentic cultural experiences.
Japan Trip Week II: Hokkaido
When planning a trip to Japan, Hokkaido may initially not be at the top of mind. For most travelers, it isn't—and this is precisely why it's such a great opportunity. After all, you're not the type that mindlessly follows the herd—so let us share with you why you'll love this gem of a destination.
First of all, if you're not fond of hot weather, then Hokkaido is for you. Being the northernmost prefecture of Japan means that in winter, you're near some of the world's best powder snow. And, in the summer, the temperature is comfortably warm, but not hot. In fact, locals travel from all parts of Japan to enjoy Sapporo during both seasons.
Hokkaido's capital city is Sapporo, and it is the fifth-largest city of Japan. If you're a fan of beer, the name may sound familiar. That's right, Sapporo is the home of the famous beer company of the same name. Sapporo is also rich in history and culture. And, although it is a sizable and modern city, you can relax and won't feel harried.
Below are three of our top sightseeing recommendations for Sapporo and the surrounding areas.
Lake Shikotsu and Lake Toya
The two most prominent features of the breathtakingly beautiful Shikotsu-Toya National Park are Lake Shikotsu and nearby Lake Toya. Lake Shikotsu is surrounded by scenic mountains, including an active volcano. In fact, the lakes were originally formed from volcanic activity.
We suggest starting your visit at Shikotsu Kohan, a charming little village where you can rent boats, bicycles, or scuba gear to the area's natural beauty. There are also some fantastic boat tours—taking the glass-bottomed ones are our favorite.
Otaru City
Located about half an hour northwest of Sapporo by train, Otaru is a charming little harbor city. Back in its colonial days, it was one of Hokkaido's flourishing trade centers and was the terminal station of Hokkaido's first railway line that connected the port with Sapporo.
These days, Otaru is known for its canal lined with old western-style warehouses. The canal is now traveled by more sightseers than merchants. Most of the stone buildings that formerly served as storage facilities currently host museums, shops, and fashionable eateries. There are also some great hot springs in the area to enjoy.
Farm Tomita
Love summer? Love colors? Situated in the picturesque town of Nakafurano, Farm Tomita is an essential part of any summertime visit to Hokkaido. Famous for planting giant fields of lavender and other colorful crops such as tulips, the farm provides spectacular vistas.
They also sell various products based on the lavender they produce. How about lavender scented candles and soap? Perhaps we could tempt you with flavored drinks and ice cream? Your friends will surely envy the striking photos you'll be putting up on Instagram!
Learning Japanese in Hokkaido
Our Hokkaido Japanese Language School, Hokkaido JaLS, specializes in short term Japanese language study. Even if you don't know a single word of Japanese, we welcome you to join our innovative courses. We keep class sizes small and ensure each student feels included.
Following the same award-winning approach as a Kyoto school, our branch in Sapporo City is equipped with all the world-class amenities you would expect. You'll love the fun and interesting activities that we have to offer along with the community atmosphere.
Book Your Japan Trip
There is a lot of information about both Kyoto and Sapporo cities online. However, having so many options can be a little overwhelming. Let us simplify things for you.
Language Courses: Once you have decided on your dates, please contact us so that we can arrange a course to fit your schedule and needs in both cities.
Guidance: Don't feel that you need to research and plan a detailed itinerary before you arrive. Once you're here, you can use our schools as a base, and our friendly staff is always available to recommend destinations and guide you on how to get there.
We're looking forward to meeting you and helping you enjoy your stay to the fullest!